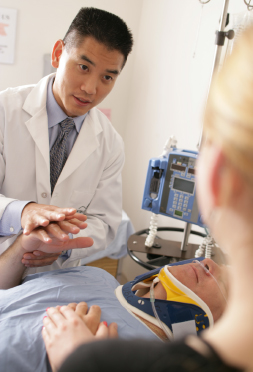 Number of positions:
Duration:
1-year clinical
2-year clinical/research available upon request
Commencing August of one year and ending in July of the following year
Fellowship Directors:
Brian Kwon MD, PhD, FRCSC
Scott Paquette MD, MEd, FRCSC
Supervisors:
Tamir Ailon MD, MPH, FRCSC
Raphaële Charest-Morin MD, FRCSC
Nicolas Dea MD, MSc, FRCSC
Marcel Dvorak MD, FRCSC
Charles Fisher MD, MHSC, FRCSC
Brian Kwon MD, PhD, FRCSC
Scott Paquette MD, MEd, FRCSC
John Street MD, PhD, FRCSI
How to Apply
Vancouver Acute Care and the University of British Columbia offer comprehensive interdisciplinary orthopaedic and neurosurgical spine fellowships in all aspects of adult spinal care. One- and two-year fellowships with basic scientific research opportunities in biomedical engineering and regeneration neurobiology are offered.
Working with a combination of eight spine surgeons, Fellows will participate in the surgical treatment of an average of 250 operations, clinical care of 30 to 40 in-patients, including those at the regional Acute Spinal Cord Injury Unit. The interdisciplinary Back Pain Clinic, hospital-based private offices and outpatient clinics provide exposure to elective and emergent cases and opportunities for follow-up and for new patient evaluation.
Elective referral practices expose the Fellow to a balanced, evidence-based approach to the treatment of degenerative disease, complex spinal tumours, infections, inflammatory arthritis and complex deformity. As the Vancouver Spine Surgery Institute is the primary trauma centre for the province, Fellows will be exposed to a wide range of complex traumatic and non-traumatic conditions.
An active research program presents many research opportunities for Fellows. Active participation in the academic program and completion of a research project to the point of publication are mandatory for successful completion of the Fellowship. Areas of emphasis include the management of acute spinal cord injuries, spine trauma, spine fractures, inflammatory arthritis of the spine, metastatic epidural cord compression, spine education, acute and degenerative disc disease, and several ongoing prospective randomized surgical trials. Collaboration with the Division of Orthopaedic Engineering is also required.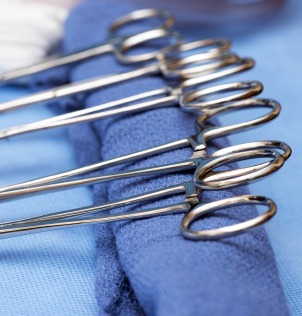 Educational Contract & Academic Objectives
To be trained under the supervision of our group of specialized spinal surgeons on a diverse range of elective and spinal trauma surgery cases
Surgical rotation will occur between both the neurosurgical and orthopaedic spine surgeons at Vancouver General Hospital
Regular clinical attendance for new patients and follow-up/post-surgical patients
Care of in-patients
Attendance at weekly rounds/grand rounds
Attendance at morning meetings and regular call rotation
Participation in the spine group's clinical and academic activity, including three to four research projects during the Fellowship term
Required presentation at Ortho Update/Research Day
Spine Fellowship Coordinator
Sarah Hewitt
Room 3114
910 West 10th Avenue
Vancouver, BC
CANADA
V5Z 1M9
Phone: 604-875-4111 x 66276
Fax: 604-875-4677
Email: [email protected]
Past Fellows
John Albeitz Brisbane, Australia
Nizar Algarni Saudi Arabia
Aziz Al Arifi Saudi Arabia
Nicolas Beresford-Cleary United Kingdom
Patrick Chan Melbourne, Australia
Raphaële Charest-Morin Sherbrooke, QC
Sean Comstock Halifax, NS
Turker Dalkilic Regina, SK
Chris Daly Queensland, Australia
Charlotte Dandurand Quebec
Nicolas Dea Sherbrooke, QC
Christian Diapola University of Massachusetts
Hank Eiserloh Baton Rouge, LA
Jesse Eisler Cincinnati, OH
Nathan Evaniew Calgary, AB
Alexis Falicov Seattle, WA
Ian Fyfe North Dakota, USA
Lukas Grassner Salzburg, Austria
R. Andrew Glennie Halifax, NS
Tony Goldschlager Melbourne, Australia
Jaswinder Grover Las Vegas, NV
Rob Van de Guchte Lincoln, NB
Dennis Hartig Brisbane, Australia
Joel Hoekema Bellingham, WA
Mushtaque Ishaque London, England
Eyal Itshayek Jerusalem, Israel
Michael Johnson Winnipeg, MB
S. Mohammed Karim Rochester, NY
Ory Keynan Tel Aviv, Israel
Stephen Kingwell Ottawa, ON
Mathieu Laflamme Quebec City, Quebec
Oliver Lasry Montreal, Quebec
Robert Lee London, England
Brian Lenehan Dublin, Ireland
Peter Lewkonia Calgary, AB
Ralf Mobb Sydney, Australia
Etienne Bourassa Moreau Montreal, QC
Melissa Nadeau Montreal, QC
Michael Nikolakis Edmonton, AB
Alpesh Patel Auckland, New Zealand
Jeremy Reynolds Oxford, England
Vic Sahajpal St. John's, NL
Davor Saravanja Sydney, Australia
Rowan Schouten Christchurch, New Zealand
Sandeep Singh Delhi, India
Supriya Singh London, Ontario
Babek Sharifi Edmonton, AB
Joseph Sparkes Dublin, Ireland
Shreya Srinivas London, UK
John Street Dublin, Ireland
Perry Turner Christchurch, New Zealand
Leo Zeller Cairns, Australia